Founded in 1939, Mears is one of the largest private transportation providers in the country with taxi, bus, and shuttle services nationwide.
Services
Brand Refresh
Brand Guidelines
UX/UI Design
Development
Local & National SEO
The Challenge
Mears enlisted Brandcoders to help them pivot away from the classic "taxi cab" yellow with a fresh look for their new ride-sharing application rollout. Their executive team had a vision but needed an Orlando branding agency that was up to the challenge. The main objective was to put a modern twist on their existing identity to revamp the company's image and appeal to a younger audience.
Since so many vehicles had already been wrapped in the original branding, certain elements needed to be preserved in order to maintain recognition between the old and new identities. Additionally, the existing website needed some significant upgrades including better mobile optimization and SEO, as well as more focus on their luxury transportation services and new application launch.
BRAND IDENTITY
Brand Refresh
Our designers started brainstorming and created several logo and color options to achieve the client's goals, laying the foundation for the future while preserving elements of the past. Since Mears provides multiple services under one brand, we created unique logos to separate and distinguish each one while keeping them visually consistent. We also presented some fresh new color palettes and favicons.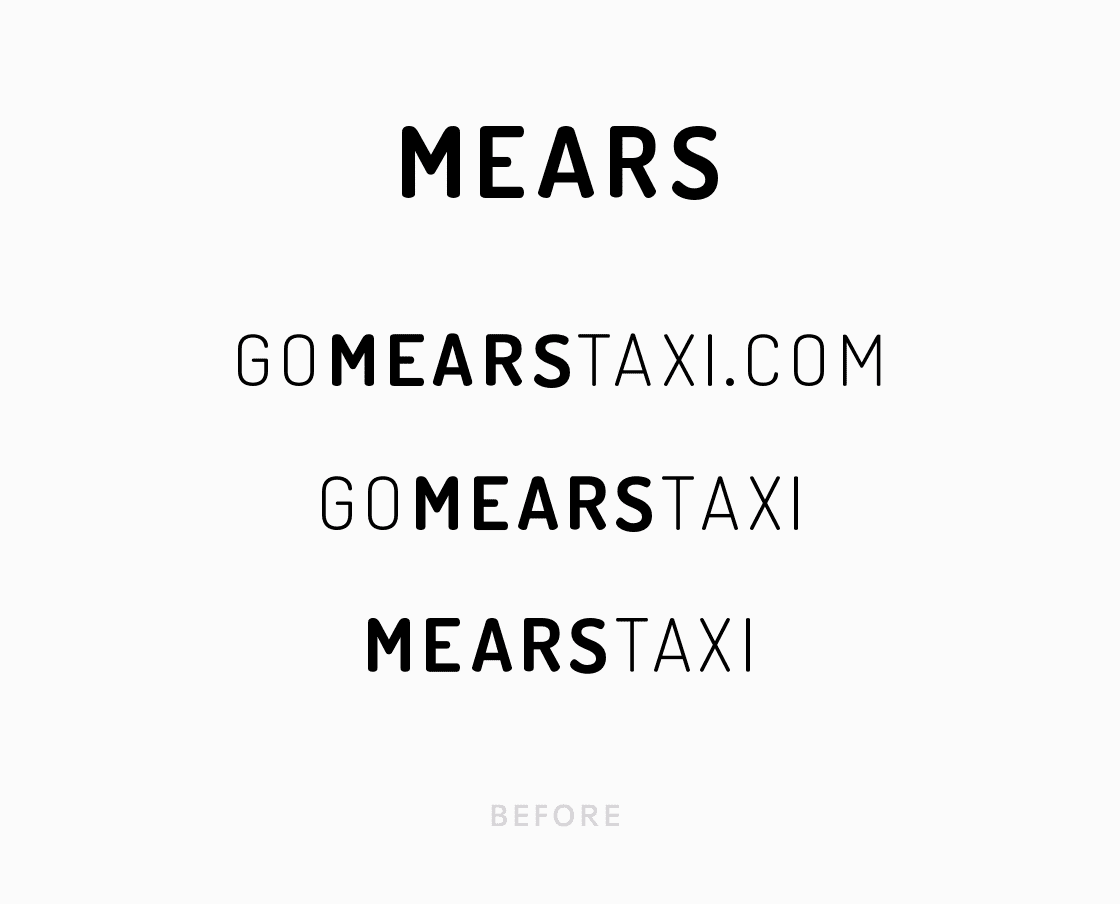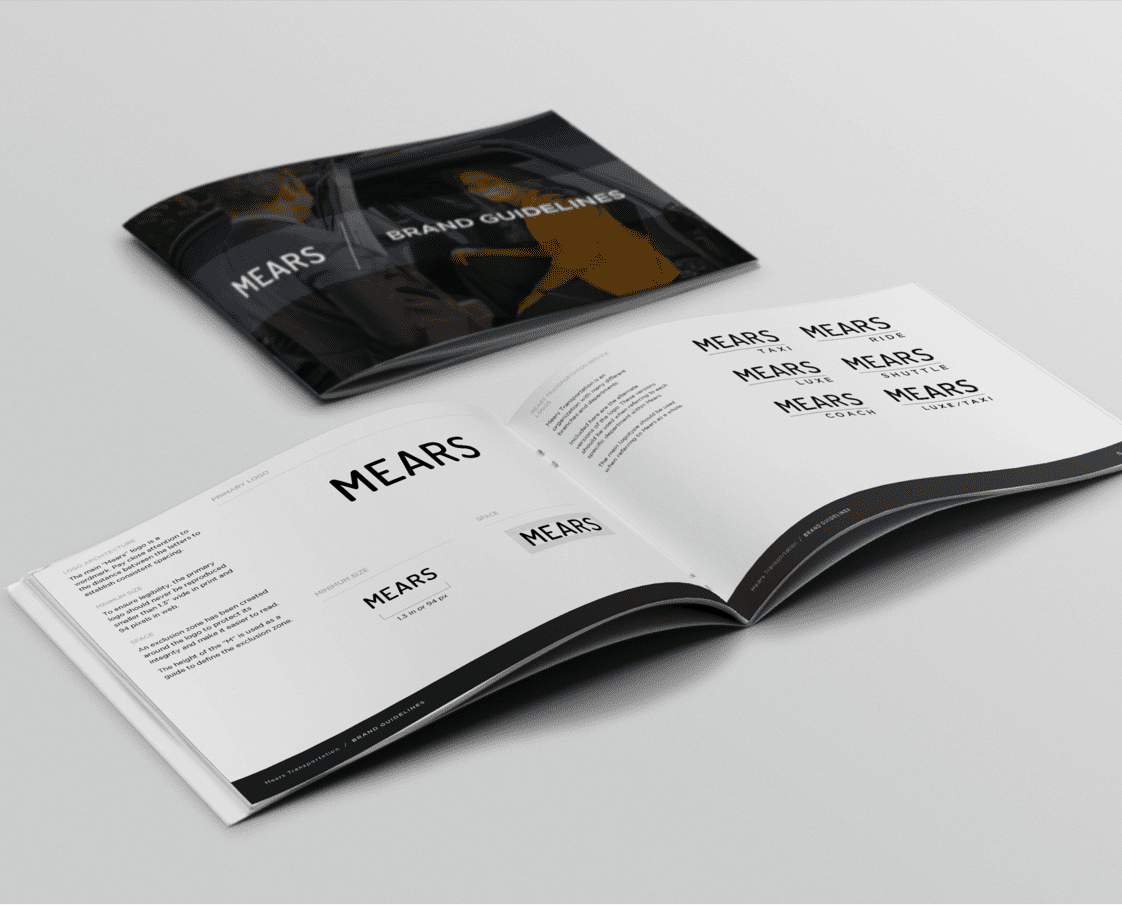 Brand Guidelines
Once the new visual identity was completed and approved, we developed a style guide documenting all brand elements as well as examples of proper and improper usage of each one. These guidelines dictate the company's colors, typography, imagery style, and voice across all channels.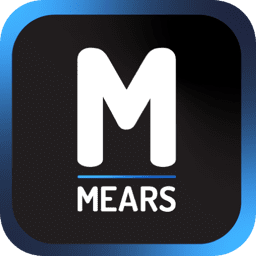 WIREFRAMING
UX Design
Our Orlando web design agency developed a strategic sitemap to showcase services while keeping SEO and UX at the forefront. Through extensive market research, we developed personas and wireframes that mapped out each step of the user experience including calls-to-action, headers, content, and links. We wanted to share the Mears story while engaging visitors and encouraging them to take action.
WEBSITE DESIGN
UI & Development
Once the blueprint was perfected, our designers and developers collaborated to execute an enterprise-level website using the Jekyll framework. The primary objectives were to encourage users to download the new Mears mobile app and use it to book ride services online.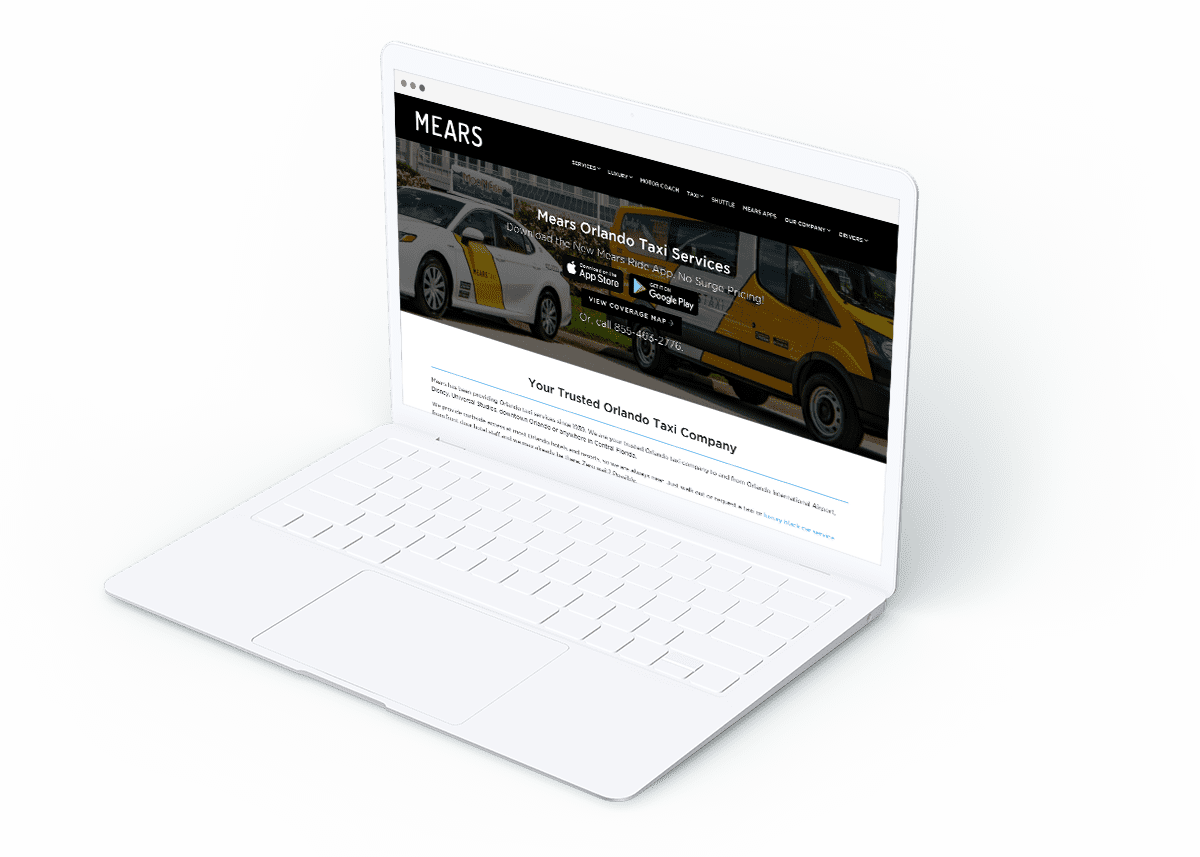 SEO was a major focus of this project as the website had received over 100,000 visitors per year and acquired an exceptionally high domain authority.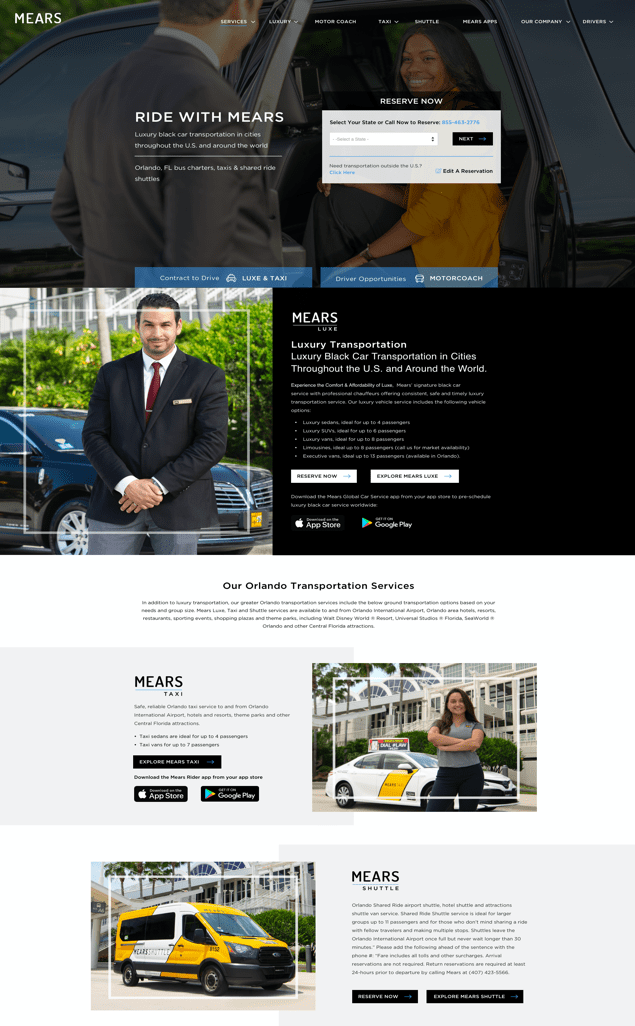 Our Orlando search engine optimization agency implemented content updates, 301 redirections, QA testing, and search console configuration to ensure that all existing SEO authority would transfer over to the new website.
We tested every landing page on a smartphone, desktop, and tablet to ensure a great website experience for all users, no matter which device they're on.
Thanks to their solid knowledge of UI/UX, Brandcoders was able to produce high-quality work and deliver a mobile-friendly website. Not only did the team have strong project management skills, but they were also attentive and engaged throughout the project. Overall, they were a diligent partner.
Krisztina Toth
Director of Digital Marketing, MEARS TRANSPORTATION
THE RESULTS
We Helped Mears Reach Its Final Destination
The final product was a more advanced, high-end website with a better user experience. We used Jekyll to develop a user-friendly CMS that allows the Mears team to easily update their own web content and blog articles. We also made sure that all pre-existing SEO remained intact while improving rankings for low-performing pages. If you are a business owner looking to grow your online presence and revenue, schedule a consultation with our Orlando digital marketing agency.