ICON Park is a 20-acre entertainment destination in the heart of I-Drive near the iconic Wheel, a 400-foot-tall Ferris wheel that overlooks the city.
Services
Website Branding & Guidelines Update
UX Design & Wireframing
UI Design & Theming
Website Development
Local Search Engine Optimization
Marketing & CRM Integrations
The Challenge
ICON Park offers an array of world-class attractions, from the renowned Madame Tussauds wax museum to the Museum of Illusions and the StarFlyer, the nation's tallest swing ride. It is a popular hotspot where locals and visitors can explore fine restaurants, funky bars, boutique shops, and entertainment.
The ICON Park team enlisted Brandcoders to help them strategize ways to improve conversions and online sales. After analysis and strategy, Brandcoders reimagined and restructured the desktop and mobile navigation menus, updating existing pages with conversion-focused layouts, and created several post types to assist in promoting deals and events. Every new page embedded a fresh new look that showcased the eclectic nature of the city and its jam-packed attractions. The objective was to create a unified, clean, and updated website that is easier to navigate, as well as a custom style guide to improve brand consistency for all future additions and improvements going forward.
Style Guide
ICON Park has a colorful brand that captures the vibrant nature of its attractions, restaurants, and bars. We audited inconsistencies and created a standardized document with all typography, colors, and components that can be easily reused and applied to all landing pages and marketing materials.

WEBSITE DESIGN
Navigation Redesign
Our UX team reviewed the existing website and analyzed user experience to identify shortcomings and improvements. Our solutions included adding a sticky button at the bottom of the website for tickets, updating the drop-down language options to make it easier to switch between languages, cleaning up the top menu bar, and adding a strong call to action that encourages online purchases.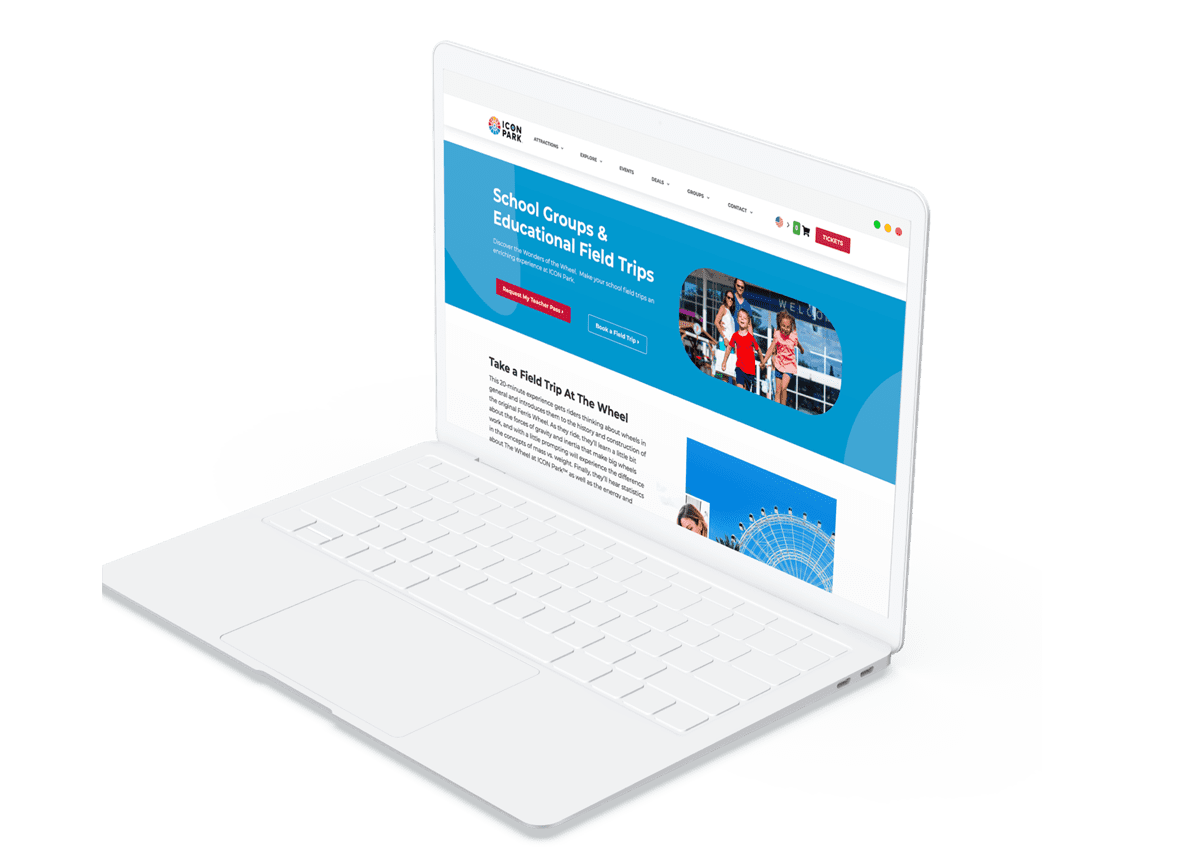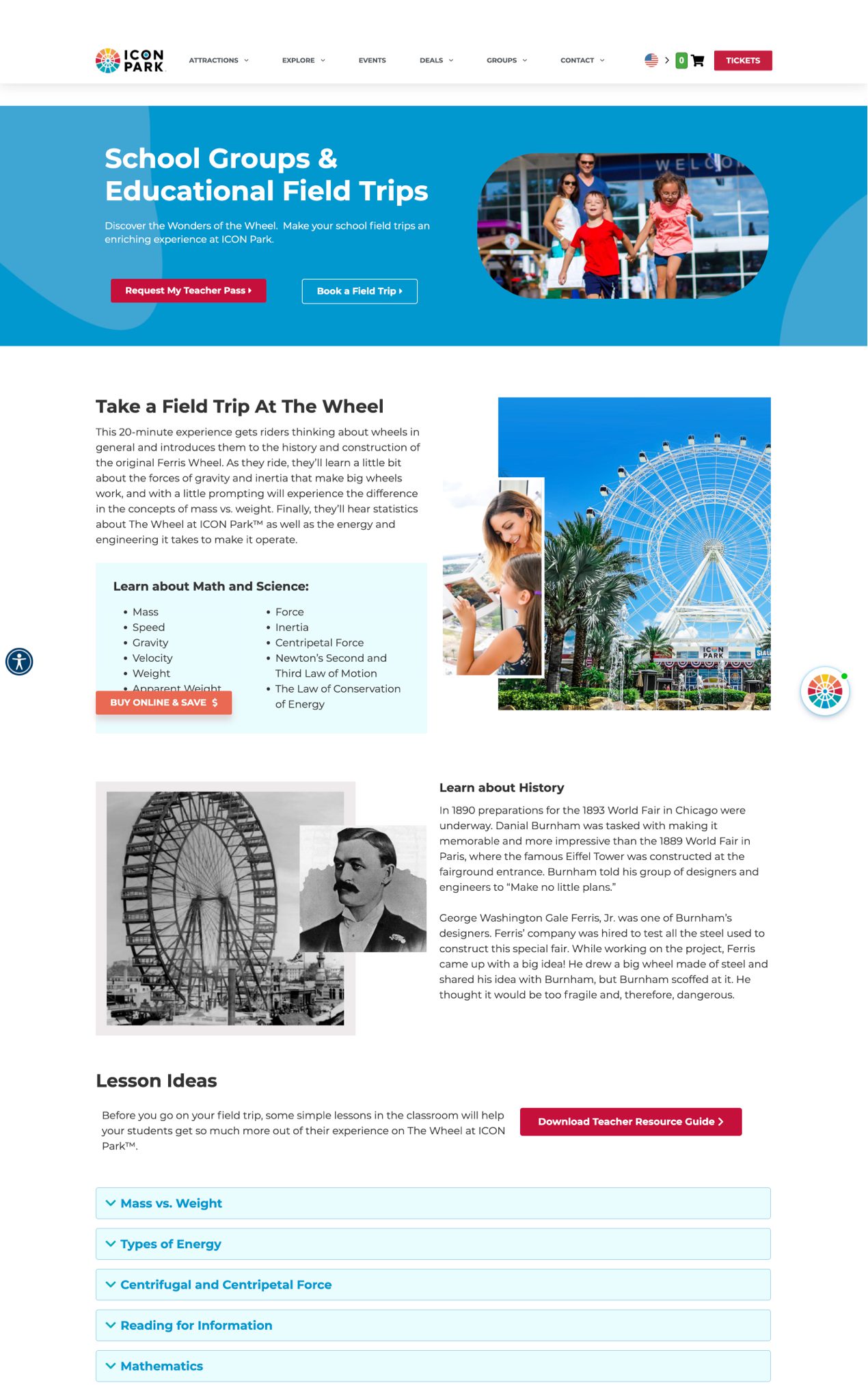 THE RESULTS
An Iconic Brand Identity & User Experience That Continues to Drive More Ticket Sales & Visitors
The strategic new layout and navigation changes to the website showed immediate and dramatic increases in conversion rates, ticket sales, and engagement, compared year-over-year with the previous 3 years. Our team implemented navigation improvements that meet the needs of website visitors, enabling them to find the right content with ease and increase the chances of conversion.
Together with the ICON Park marketing team, we established expandable style guidelines for ICON Park with many reusable components to enforce and maintain a consistent user experience. If you are a business owner looking to improve your online presence, schedule a consultation with our Orlando web design agency to discuss your objectives, problems, and vision for the future.