Hoverfly Technologies is a leading manufacturer of tether-powered drone systems for security, defense, and public safety in the United States.
Services
Website Branding & Guidelines
Product & Service Messaging
UX Design & Wireframing
UI Design & Theming
Video Editing
Website Development
Animations & Interactivity
Easy Content Management System
Search Engine Optimization
The Challenge
Over time, Hoverfly evolved from flight controllers to powerful tethered drones and needed a website that reflected this shift. They needed to partner with the right Orlando web design agency to build an impactful, high-end looking website that showcased their product lines
They enlisted Brandcoders to help plan, design, and develop their new site. The approach was to utilize uses high-end product photography and web design to showcase the brand. They also needed the ability to easily update the website to accommodate future expansion or changes.
WEBSITE DESIGN
UX Design
Our UX designers created wireframes based on thoroughly researched user personas to create an impactful and high-performing website. These personas were instrumental in creating an optimized layout with powerful imagery, content, and calls to action that target the right users and decision factors.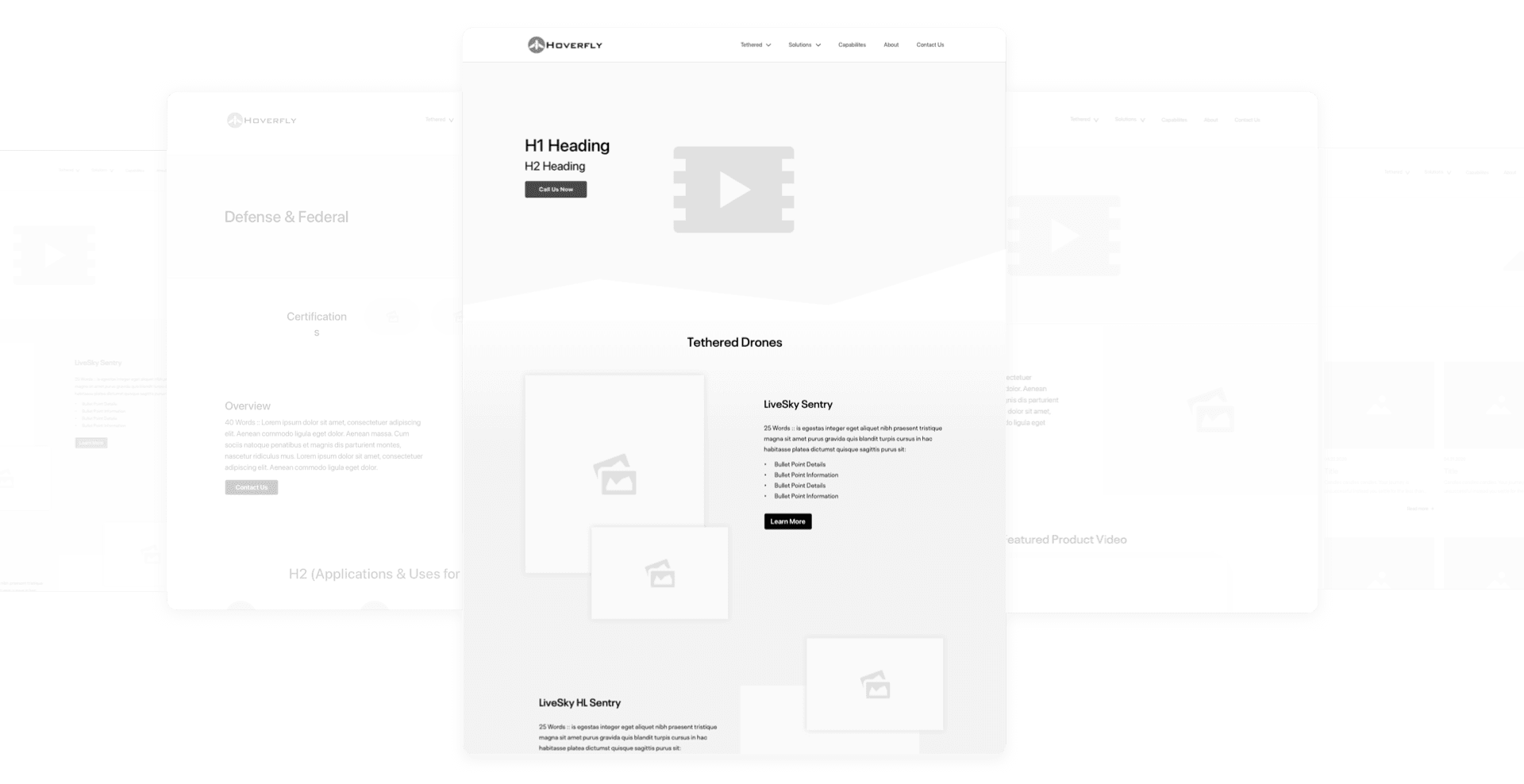 WEBSITE DESIGN
User Interface
Once we finalized the perfect blueprint, we started designing a striking user interface that could capture the quality and power of Hoverfly's products. We achieved this through custom brand colors, high-def product imagery, and subtle animations to convey their military defense theme in a unique way.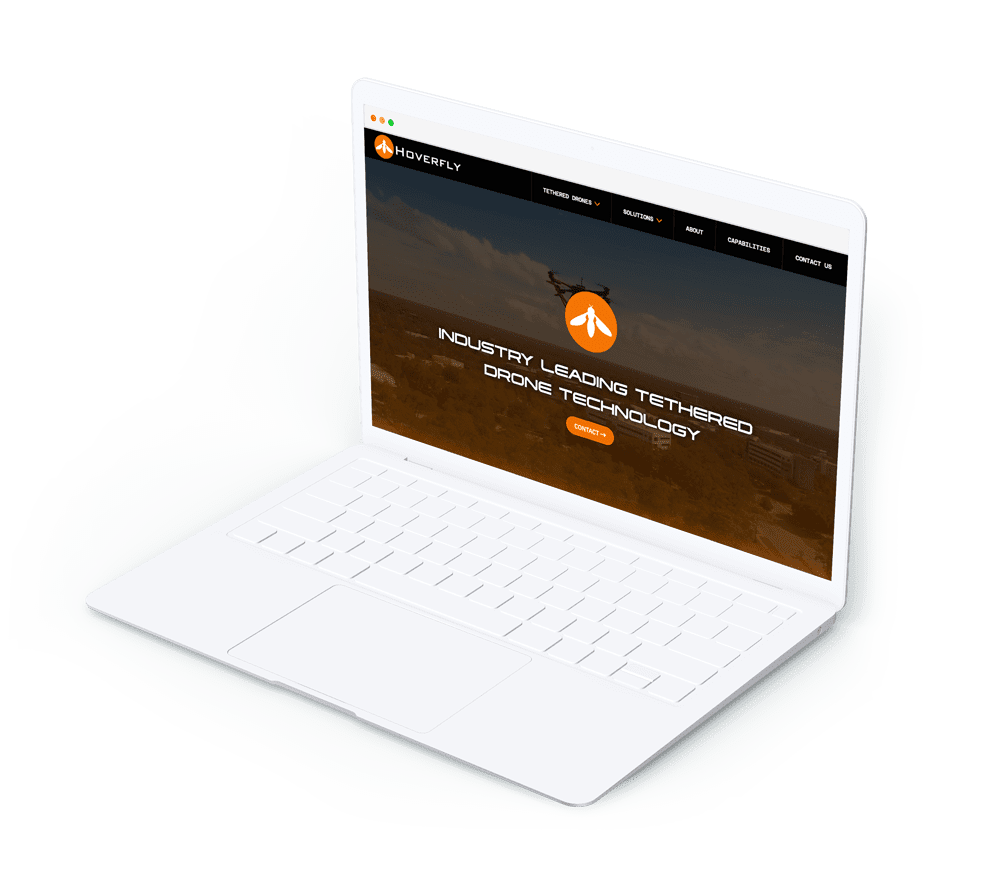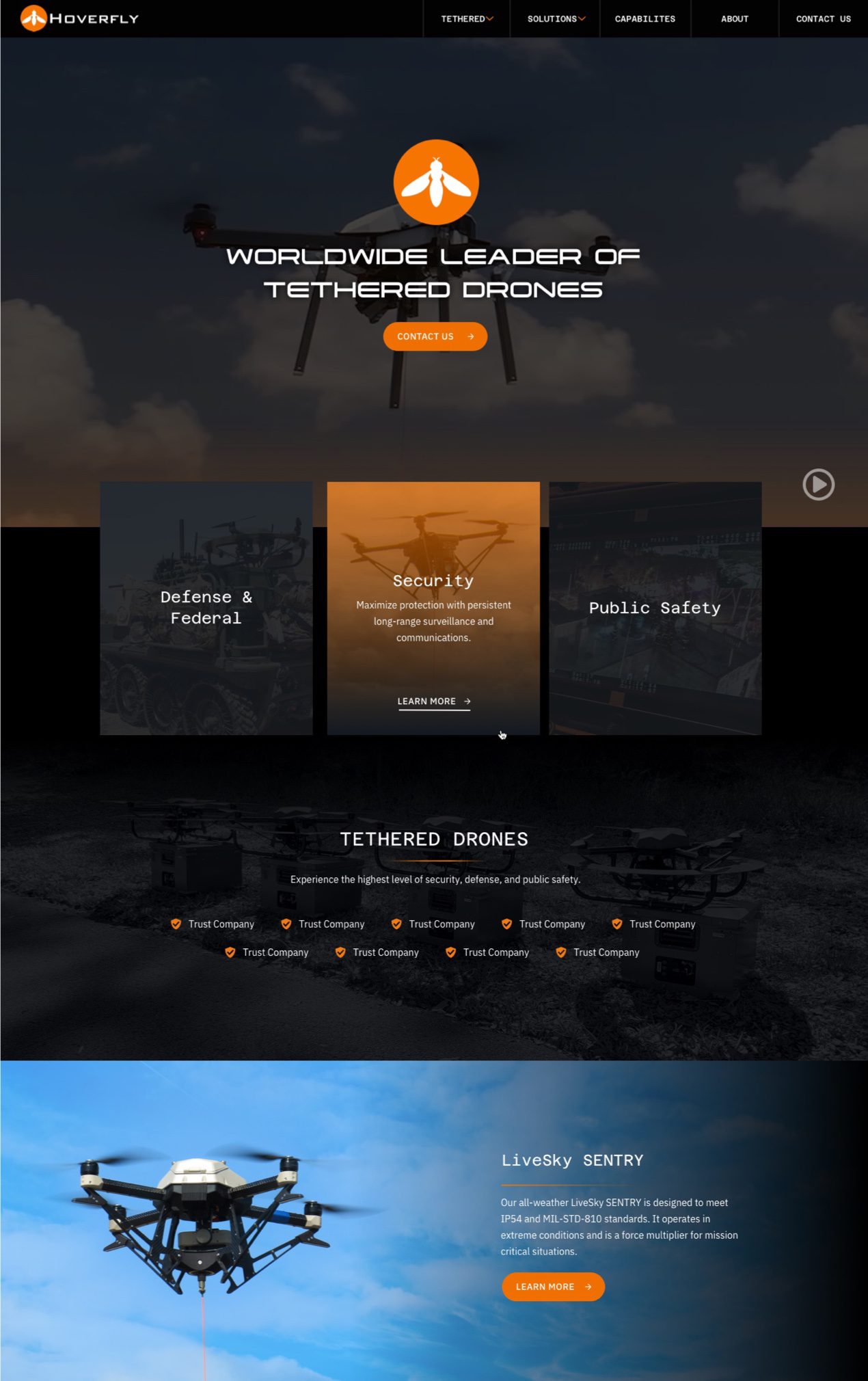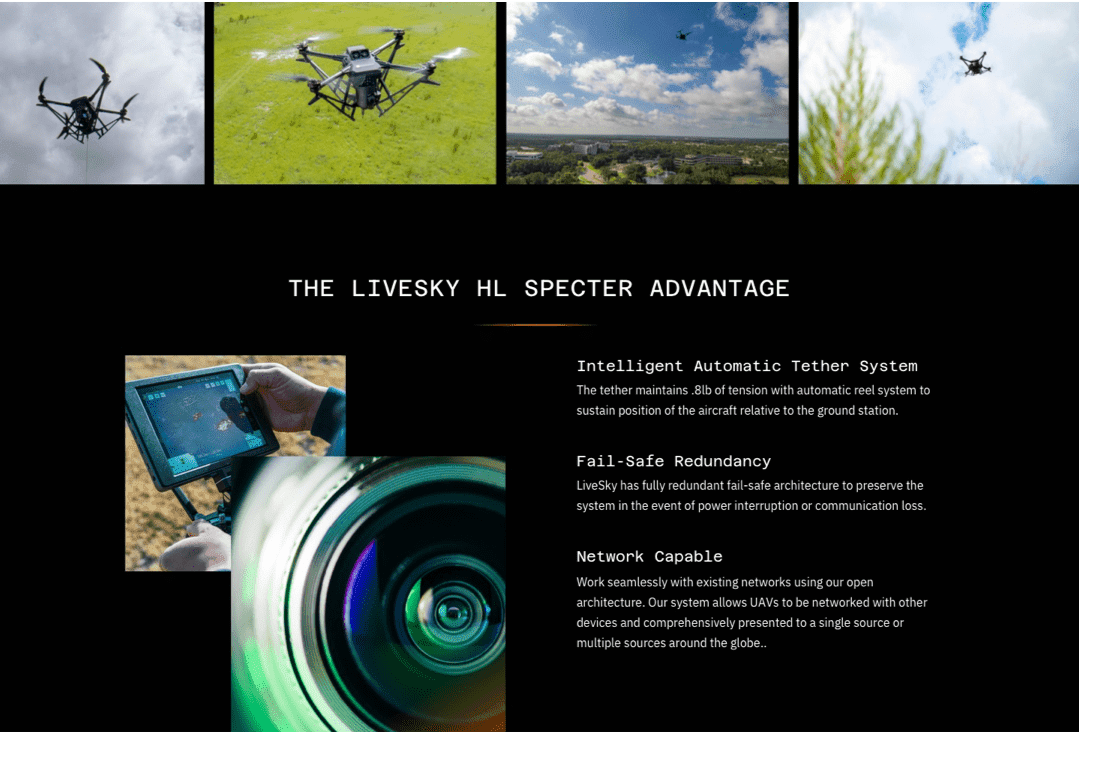 Video Editing
The Hoverfly team provided HD drone product videos they wanted to include on the website. The challenge was to edit the videos to highlight the product's features, stability, and precision landing in all-weather environments.
THE RESULTS
We Gave Hoverfly a Tactical Advantage
We integrated a sophisticated design, subtle animations, and commanding content that all worked in unison to reinforce Hoverfly as an industry leader. The website also has a custom content management system that can be easily updated, changed, and reordered as the company continues to grow.
The Brandcoders team created a website that successfully showcases Hoverfly's superior tether-powered drone technology and support. If you are a business owner looking to grow your online presence and revenue, schedule a consultation with our Orlando web design agency to discuss your business objectives and problems.