Avenue Event Group is a national event company that has planned and executed over 500 successful events across the United States.
Services
Website Branding & Guidelines
Product & Service Messaging
UX Design & Wireframing
UI Design & Theming
Video Editing
Website Development
Animations & Interactivity
Easy Content Management Systems
Local Search Engine Optimization
Marketing & CRM Integrations
The Challenge
Avenue Event Group is based out of Orlando, FL, and operates on a national level. As business flourished and expanded across the United States, they needed an online presence that matched their reputation and contacted our Orlando web design agency for help. We collaborated with their marketing team to create a mobile-friendly website designed to generate leads and build trust with potential clients.
Showcasing partner venues in a visually engaging way was essential to demonstrate the flexibility and beauty of each event space. We integrated high-end imagery, local search engine optimization, and strategic architecture to produce a website that exceeded their goals. Avenue Event Group currently represents countless venues across the country and maintains a high volume of business.
WEBSITE DESIGN
UX Design
Through the development and analysis of industry-specific user personas, our Orlando digital marketing agency created a blueprint that optimizes content structure, video and image placement, buttons, calls to action, contact forms, and navigation for a seamless user experience. UX strategy dictates how potential customers will interact with a website and sets the precedent for success or failure.
WEBSITE DESIGN
UI Design
Our team designed a series of user-friendly landing pages highlighting the features of each venue through attractive imagery and custom branding designed to build trust, credibility, and subtlety encourage visitors to convert.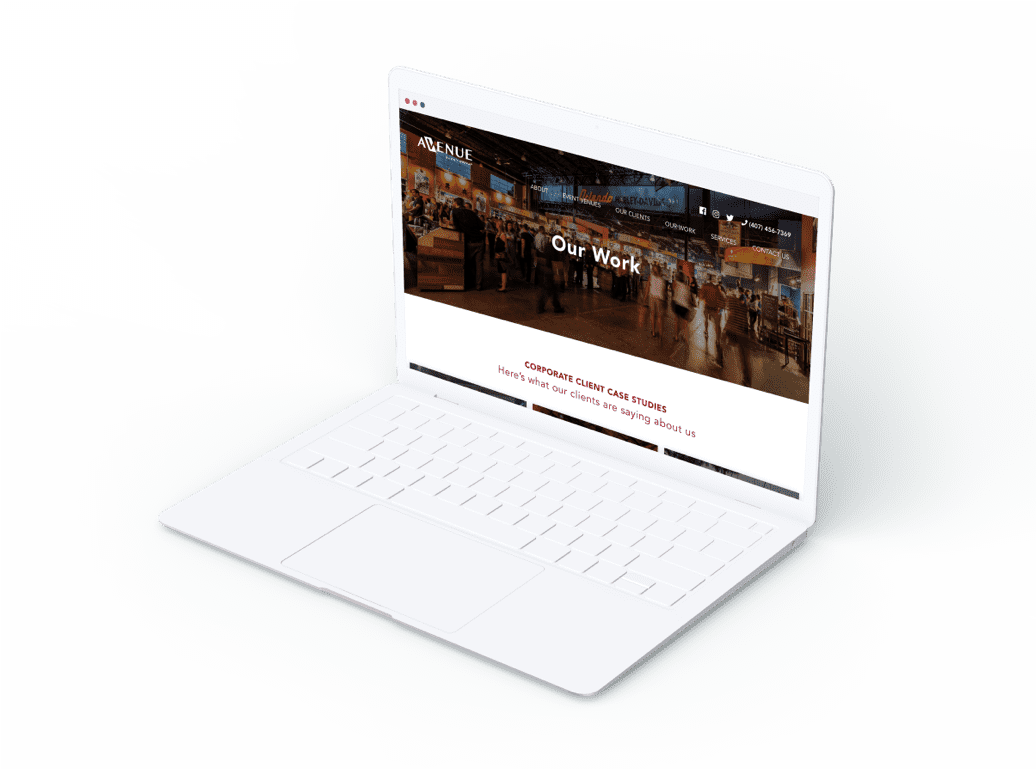 Once the design was finalized and approved, our developers flawlessly executed the website build with custom functionality, lightning-fast loading times, and unique interactions embedded on every page.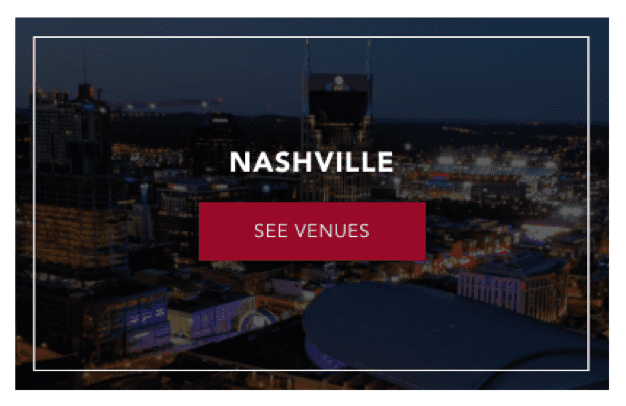 Through location-specific keyword research, strategic copywriting, and internal linking, our Orlando search engine optimization specialists made sure the new website would be seen by the right users in the right areas.
Every landing page is mobile-optimized to look perfect on every device including smartphones, tablets, and desktops.
We had a very specific vision for our website redesign. The team at Brandcoders made that vision a reality and we are reaping the benefits tenfold.
Sean Hughes
President, AVENUE EVENT GROUP
THE RESULTS
We helped Avenue close & retain more leads in more cities.
With strategic architecture and location-focused landing pages, we created a website that exceeded Avenue Event Group's goals. Today, the company continues to grow and represent multiple venues across the U.S. Since the website launched, it has driven thousands of new leads and helped the company build its presence in the targeted areas. If you are a business owner looking to grow your presence and revenue, schedule a consultation to discuss your company's objectives, struggles, and vision for the future.