Athliance is a proprietary software designed to help universities manage student-athlete NIL opportunities while staying in compliance with NCAA® regulations.
Services
Website Branding & Guidelines
Product & Service Messaging
UX Design & Wireframing
UI Design & Theming
Website Development
Easy Content Management Systems
Search Engine Optimization
Marketing & CRM Integrations
The Challenge
For the first time, the NCAA® (National Collegiate Athletic Association) introduced legislation allowing student-athletes to receive compensation for NIL (name, image, likeness), including regulations on what these athletes can and cannot do. The founders of Athliance recognized that universities and athletes would be unprepared for this policy change and sought to provide a solution. They developed a product that enabled schools and student-athletes to manage opportunities while maintaining NIL compliance.
They had an industry-changing idea and the team to back it up. However, they had no website or marketing materials and needed to quickly promote themselves to obtain funding. Over the next few months, Athliance worked with our Orlando branding agency to produce a compelling and visually stunning brand that resonated with prospective investors and launched the company into success. After a successful launch, we have continued working together to update their brand messaging, marketing collateral, and website to showcase their evolving products and services.
Brand Development
Logo & Visual Identity
Once our design team got a thorough understanding of the client's core principles and desired aesthetic, we used these insights to create and present several logos, typography, icon, and color palette options. Each element is unique to Athliance and reflective of the company's industry and persona. As the company has grown, we have continued to add to their color palette and design custom logos for each newly launched product.
Brand Messaging
We developed a basic messaging package including a custom mission statement, vision statement, slogan, voice, and values to show potential partners what the organization is all about through storytelling.
Brand Guidelines
All the elements were combined into a professional brand book that showcased the company's new visual identity and messaging, including examples and details on proper usage across different channels.
WIREFRAMING
UX Design
Our design team analyzed several industry-specific user personas to create wireframes detailing the optimized placement of images and copy to maximize user experience, provide sufficient information about the company, and gain trust with prospective partners.
WEBSITE DESIGN
User Interface
Once the perfect framework was in place, our designers executed a stunning user interface that integrated Athliance's fresh new branding with high-quality video, imagery, and unique details that draw in the target audience. We have continued to work closely with the Athliance team to elevate their UI and show them as a force in the tech field.
To get Athliance ready for launch, our developers built out a high-end landing page with unique and distinguishing features, including dynamic imagery, branded overlays, and a sports timer counting down to the new NIL laws. As Athliance grew from one product line to multiple products and services, we developed a new website that showcases their evolving brand.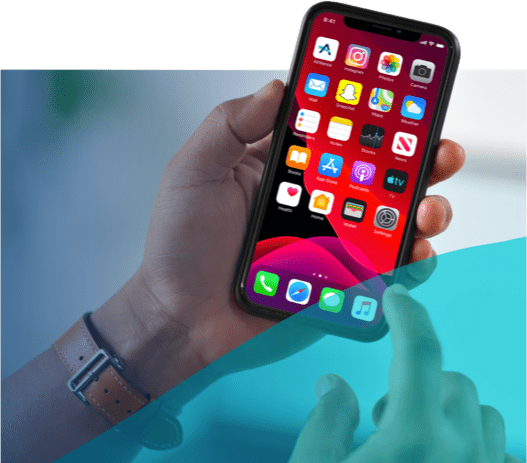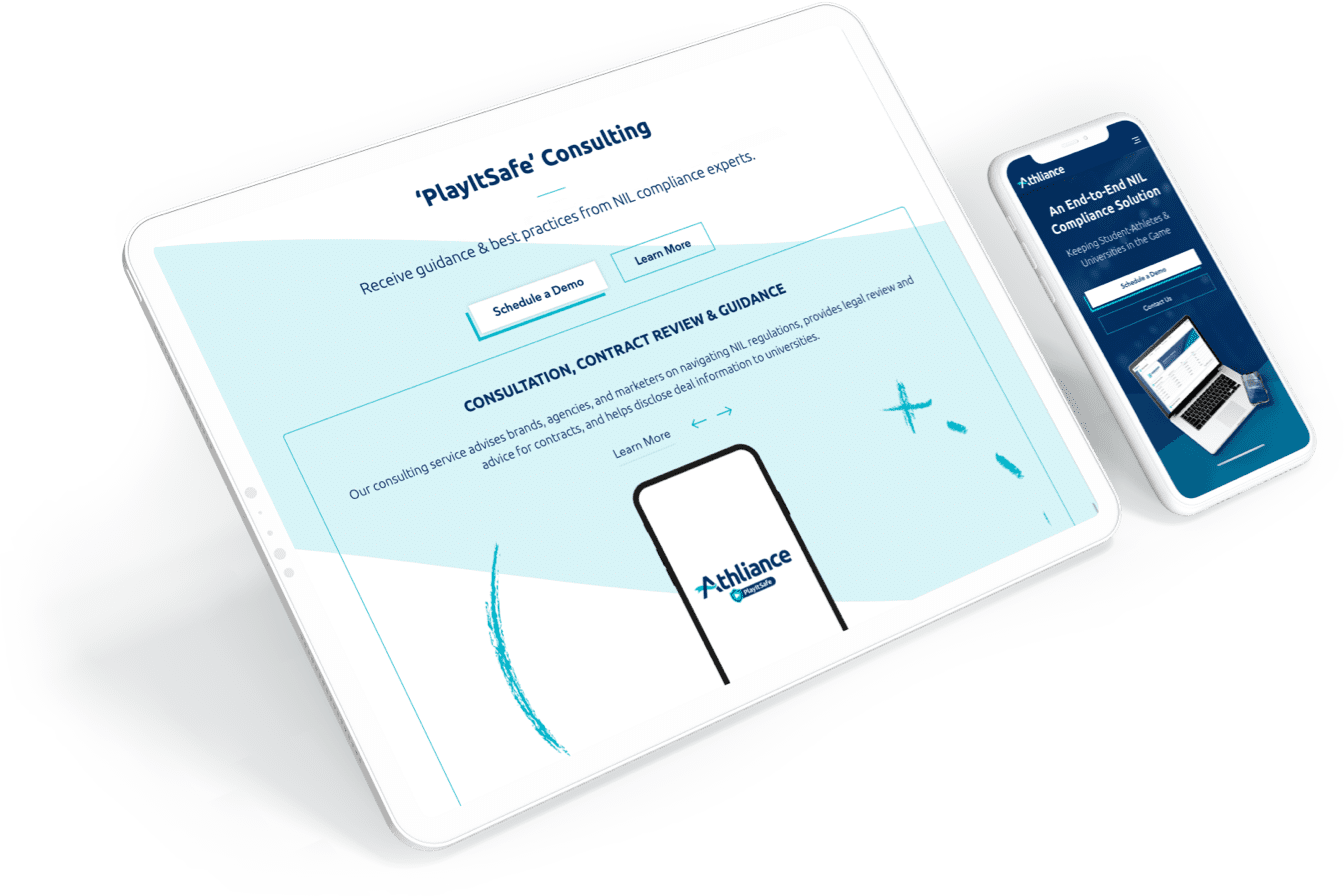 Thanks to reactive mobile optimization, the website looks phenomenal on any device and is designed to adjust based on screen size automatically.
THE RESULTS
We Helped Athliance Knock it Out of the Park
With a fresh new brand and website, Athliance impressed potential investors and earned more than enough funding to launch the company. Together with Brandcoders, they were able to effectively market themselves by effectively demonstrating the immense value they provide to both universities and student-athletes.
Athliance has expanded to colleges and universities at every level; they now have a new website detailing all their products and updated brand messaging to give them a competitive advantage in the NIL space. If you are a business owner looking to grow your presence and revenue, schedule a consultation with our Orlando website design agency to discuss your next project.