 Brandcoders Is More Than an Agency – We're Part of Your Team
We specialize in partnerships, not services. As a leading Orlando agency, our team has worked with over 250 clients across a diverse range of industries. We are passionate about learning and understanding the industry-specific trends, processes, and struggles of every client. Years of experience in the ever-changing landscape of tech have enabled us to develop successful, data-driven strategies that generate incredible ROI.
Our unique blend of clients gives us insight into a variety of markets, equipping us with the knowledge and experience to give clients a competitive advantage. Schedule a free consultation to meet the team and discuss your next project!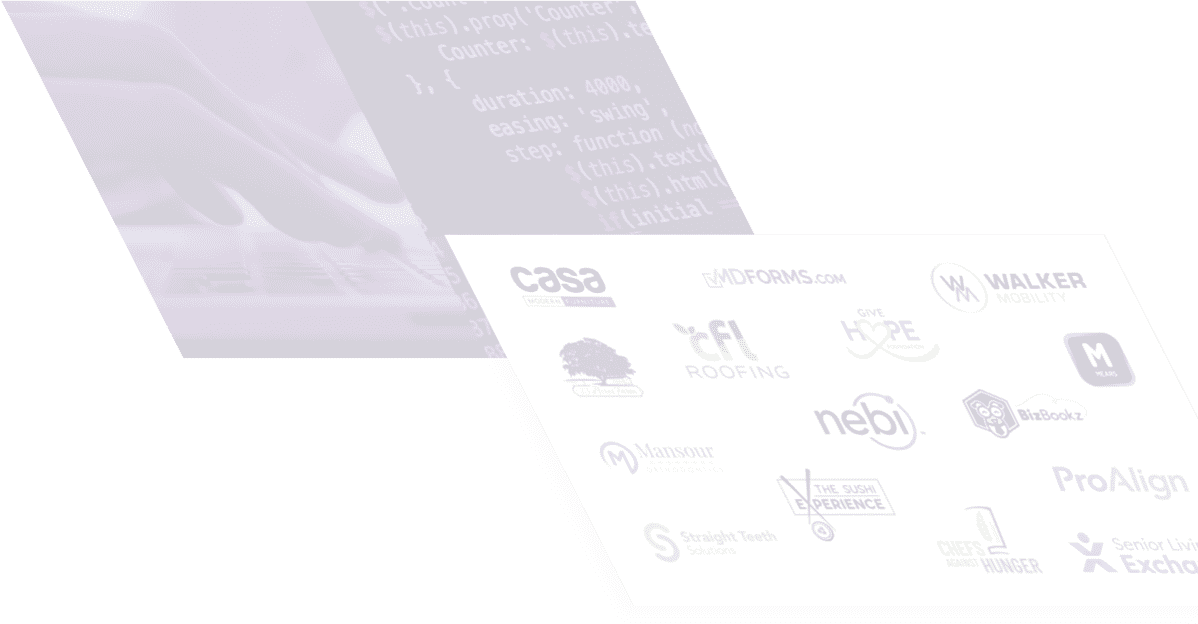 We engineer unique end-to-end web solutions that revolutionize how companies operate today, tomorrow, and beyond.
To redefine how companies use modern web technologies to streamline business operations and drive unprecedented growth.
Our Work & Values Are a Package Deal
Continuous Innovation
We constantly evolve and discover new solutions.
We adapt to accommodate changing industry trends.
We conduct thorough research and testing to develop the best strategies.
Optimistic Integrity
We hold ourselves and our team members accountable.
We remain positive in the midst of any challenge.
We all contribute equally to solve problems together.
Dynamic Collaboration
We work together towards the same goals.
We demonstrate mutual trust, respect, and appreciation.
We help each other grow and learn new skills.
Resolute Commitment
We are dedicated to the success of our partners and products.
We work to deliver the best quality, results, and service within our industry.
We carefully develop and follow the most effective strategies.
Open Communication
We conduct business with total transparency and inclusion.
We maintain honest and consistent communication.
We are willing to answer questions and discuss new solutions.